Import & Trading
Export
Adventa Export Private Limited
102-103 Akik Complex,
Opp. Rajpath Club,
S.G. Road, Bodakdev, Ahmedabad - 380015,
Gujarat,India.
Tel. : 0091-79-26872489
Fax.: 0091-79-26872488
Mobile: 0091-99090 40095
Email : adventaexport@gmail.com
Skype:
adventaexport
Speciality Fertilizer
POLO 19-19-19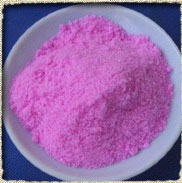 Specially Imported grade for foliar application on all crops.
Contains all three forms of nitrogen.
Contains essential micronutrients like boron, iron, zinc and copper.
Free from chloride, sodium and other detrimental elements of plants.
Formulated to be compatible with most common Crop Protection Products and fungicides.

Benefits of POLO 19-19-19
Most suitable formula to enhance the vegetative growth.
Contains the balanced ratio of NPK.
Provide balanced nutrition to the crops in the early growth stages.
Helps in increased branching and flowering.
POLO 13-0-45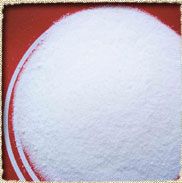 Contains 13% nitrate nitrogen and 45% potassium oxide
Free flowing, High purity and low salt index
High solubility
Virtually Free of chloride, per chlorate, sodium & other detrimental elements for plants
Non-volatile, easy to apply with no nitrogen losses to the atmosphere
POLO Potassium Nitrate is easy and safe to use
POLO Potassium Nitrate is an ideal source of foliar potassic nutrition, due to the synergism between potassium and nitrate

Benefits of POLO 13-0-45
Acts as flowering and fruiting booster.
Satisfies hidden hunger of potash.
Uniform and early maturity of the crop.
Increases fruit/seeds size, hence yield and dry matter content of potato.
Improves shape and size of fruits/seeds with shining quality.
Imparts resistance to pest, diseases and stress (Frost).
POLO 00.00.50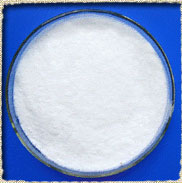 SOP(0-00-50+17.5)
Rich Source of Potash and Sulphur
Most effective source of supplying K to Chloride sensitive fruit crops
Good to enhance the quality and shine of the crops
Low salt index & Non-hygroscopic
Absence of chloride.

Benefits of POLO SOP (0-00-50+17.5)
Satisfies hidden hunger of potash
Increases fruit/seeds size, hence yield and dry matter content of potato
Improves shape and size of fruits/seeds with shining quality
Rich Source of Potash and Sulphur
Most effective source of supplying K to Chloride sensitive crops like Fruits, Vines, Tobacco, Potato and Vegetables etc.
POLO (CALCIUM NITRATE)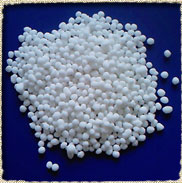 POLO CaN is a 100% water soluble fertiliser, containing 15.5% Nitrogen and 18.8% Calcium. It is fully Water soluble and only sources of 100% soluble Calcium.

Benefits of POLO (CALCIUM NITRATE)
Improves strength of cell wall, promotes root and shoot growth
Makes plant healthy and tolerant to fungal and bacterial diseases, water stress, etc.
Corrects Calcium deficiencies / disorders most effectively
Improves quality and yield of produce.
Reduces post harvest losses, improves better storage properties of vegetables, fruits and flowers.
POLO MAP (Mono Ammonium Phosphate 12-61-0)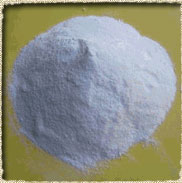 POLO MAP is a 100% water soluble fertiliser, containing 12% Nitrogen (NH4) and 61% Phosphorous as P2O5 fertilisers consists of 100% plant nutrients, Low pH (4 - 4.5) and free of chloride, sodium and other detrimental elements for plants.

POLO MAP Benefits
Helps in fast and healthy vegetative growth
Act as flowering booster
Induce more number of flowers and fruiting process
Improves self life of the produce
Best and most cost effective source of high levels of phosphorous for foliar sprays.
POLO MKP (Mono Potassium Phosphate 00-52-34)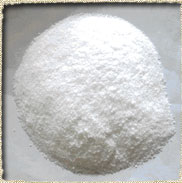 POLO MKP is a 100% water soluble fertiliser, contains two essential plant nutrients; Phosphorous (52% P2O5) and Potassium (35% K2O). Low salt index - good for foliar application as it do not clog the drip or the nozzle. It contains 100% assimilable nutrients, ensuring total availability of Phosphorous and Potassium for the plant.

POLO MKP Benefits
Helps in Fruit and grain formation
Improves fruit quality and enhance taste and colour
Improves value and quality of crops
Promote accumulation of starch and sugars
Controls Powdery and Downey Mildews, reddening of leaves and other similar diseases
Minimising the incidence of powdery mildew in grapes, mangoes, peas, vegetables, flowers etc.
Helpful in alternate mango bearing year to improve productivity.
POLO 90 (BENTONITE SULPHER 90%)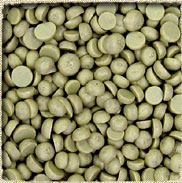 Elemental sulphur, although available in large quantities, cannot be used as nutrient, mainly because it is not soluble in water. A granule of elemental sulphur therefore takes very long time before it release into the soil. One solution to this problem has been to combine elemental sulphur with Bentonite, a type of clay which increases its volume by factor of 3 to 5 when it comes into contact with water.
When a sulphur Bentonite granule ( POLO90 ) comes into contact with soil moisture, it breaks apart into fragments of dust-dimensions, thus allowing swift and continuous solubilisation. With its unique formulation, POLO90 delivers the best swelling and distribution properties within the pastille sulphur market.
POLO 90 is consistently sized, free flowing and easy to handle, store and apply. The product has very low dust content and therefore complies with the highest environmental standards.

Benefit of POLO90 (Bentonite Sulphur 90%)
Contains maximum percentage of Sulphur in elemental form (90%).
It helps in chlorophyll formation, protein synthesis and energy release process in plants.

Sulphur is released in a slow and controlled manner thereby reducing wastage and ensuring maximum availability to the crop over a longer duration.
Sulphur helps in better utilisation of other NPK fertilisers by the crop.
Sulphur helps in bringing down soil pH, thereby helps in bringing down alkalinity problem in saline / calcareous soils.
POLO ZINC + (33% Zinc)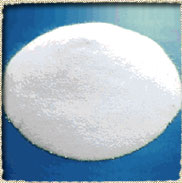 Zinc Sulphate Mono hydrate containing 33% zinc and 15% S is efficient for correcting Zinc deficiency either through foliar application.
POLO ZINC+ contains Zinc in Zinc Sulphate monohydrate form. It contains 33% Zinc.
POLO ZINC+ is in powder form. It is readily soluble in water. It is immediately and completely available to crops.
By spraying POLO ZINC+, Zinc deficiency can be totally controlled.
If crop is more deficient, then POLO ZINC+ can be repeated at 7-10 days.

Dose:
Spray solution of 200 grams POLO ZINC+ powder in 100 litre of water for one acre crop.
Zinc Sulphate 33% Zn Feed & Agriculture. Zinc sulphate mono hydrate is a colorless crystalline, water-soluble chemical compound. These are prepared by reacting zinc with light aqueous sulfuric acid. It is properly packed in hdpe bags with liner so that its purity and efficacy is maintained till the very end. Note: Zinc Sulphate the Products are used in Micronutrition and Veterinary Products.

Applications:
For agricultural products
Micronutrient product


| | |
| --- | --- |
| Formula | ZnSo4. |
| Appearance | White Free Flowing Powder |
| Zinc Sulphate | 98 |
| Zinc | 33-36% |
| Matter | Insoluble In Water: 0.2 |
| Iron | 100 PPM. |
| Arsenic | 0.1 PPM |
| Lead | 2.5 PPM. |
| Cadium | 5 PPM. |
| Magnesium | Nil. |
| Copper | Nil. |
| Aluminium | 4 PPM. |
| Alkalies & Alkalies Earth Metals | 50 PPM. |
| Chlorides | 35 PPM. |
| PH | 4.5 |
POLO MgS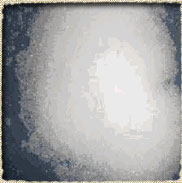 Specifications
Magnesium Sulphate Heptahydrate
MgS04.7H2O
white crystal or granular
full soluble in water
Magnesium Sulphate (min) 48.3%.

fertilzer grade magensium sulphate
In agriculture and gardening, magnesium sulfate is used to correct magnesium deficiency in soil .It is most commonly applied to potted plants, or to magnesium-hungry crops, such as potatoes, roses, tomatoes, peppers and cannabis. The advantage of magnesium sulfate over other magnesium soil amendments (such as dolomitic lime) is its high solubility.


Magnesium Sulphate
Main min %
99.5
MgSO4 min %
48.3
MgO min %
16.15
Mg min %
9.815
Fe max %
0.0006
Pb max %
0.0006
As max %
0.0001
Moisture max %
1
PH
6 --- 8
Size
1 mm - 4mm
POLO 20-20-20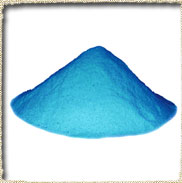 General Description
NPK 20.20.20 is NPK fertilizer blend with micro-nutrients. Thanks to its percentages of Nitrogen and Potassium Oxide (K2O), NPK 20.20.20 is ideal as water soluble fertilizer thanks to its large amount of micronutrients involved in different processes of plants health.


Features
Total Nitrogen (N tot):
20%
Nitric Nitrogen (N nitr):
5,6%
Ammoniacal Nitrogen (N amm):
4%
Ureic Nitrogen (N ur):
10,4%
Phosphoric Anhydride (P2O5), water soluble:
20%
Potassium Oxide (K2O), water soluble:
20%
Boron (B), water soluble:
0,02%
Copper (Cu), water soluble:
0,005%
Copper (Cu), EDTA chelated:
0,005%
Iron (Fe), water soluble:
0,07%
Iron (Fe), EDTA chelated:
0,07%
Manganese (Mn), water soluble:
0,03%
Manganese (Mn), EDTA chelated:
0,03%
Zinc (Zn), water soluble:
0,01%
Zinc (Zn), EDTA chelated:
0,01%
Packaging:
1KG / 25Kg